Hi guys!
A couple of weeks ago I decided that it would be good to confirm my knowledge of the Scrum framework with a certification. I found out there are two main Scrum certification organizations established by the Scrum creators: Scrum Alliance and Scrum.org.

The first one requires to attend a special course and then pass an online exam where answer at least 24 of 35 questions. The second one does not require any courses, but the online quiz is m
uch harder. It contains 80 questions which should be answered in 60 minutes and 85% is the pass rate.
At Informatica we have been using Scrum since 2010 in every project. We even had a couple of Scrum trainings during this time. So, I decided I need
no any courses and a hard exam it is exactly what I want. So, I chose the Scrum.org and its PSM I exam.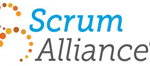 Fortunately, there is an open assessment which allows to get the taste of the real exam. It contains just 30 simplest questions and 30 minutes to answer them. Despite my solid Scrum experience I could not reach 85% at the first try and understood that I need some additional preparation.
How to prepare for PSM I Assessment
I spent a couple of weeks reading different Scrum sources and passed the exam with 77 of 80 points. I'd like to share my experience. I hope you will find it useful.
The main piece of advice is to learn by heart the official Scrum Guide. You definitely should be able to explain in your own words every its topic and do not miss anything. Every single word in the guide has important meaning and it could be asked in the test. So, you need to read it at least 5 times thinking over each sentence. Try to understand in detail what a sentence is about. If something is not clear, try to google the answer. Compose a list of unanswered questions to answer them later.
Read the Scrum Glossary. It is short and it will give some additional knowledge that is not directly explained in the guide.
Other important source of knowledge is the open assessments. They are simpler than the actual exam, but they contain some actual questions that could be asked in the real test. To feel confidently at the exam, you should be able to pass the open assessment in about 5 minutes with 100%. Note, the question pool of the open exam is wider than it is included into one quiz session. So, passing the open exam again and again will allow you to see the whole pool of open questions.
Note, there are 4 open assessments: PSM, PSPO, PSD and Scrum Practitioner. You should easily pass the first two assessments. PSD is also useful, but it contains a bit of programmer questions which are not asked in the real PSM exam. Certainly try the Scrum Practitioner Open to get feeling of more complex questions. A couple of similar questions will definitely appear in the PSM exam.
If you are reading some other book or an article about Scrum, be sure it is in accordance with Scrum.org and the latest Scrum version (it turned out the Scrum rules are changing from time to time).
You should understand how to scale Scrum. I mean the official Nexus guide. There are several related questions in the PSM exam.
There will be a couple of questions about charts: burn-down chart, cone of uncertainty and maybe some others. So, at least know about these two.
Read Scrum Pocket Guide by Gunter Verheyen. Everyone advises to read it, but, unfortunately, I did not find the book to evaluate.
If some topics are not clear, do not hesitate and ask at Scrum.org forums. There are lot of people who passed the exam and you can get a lot of helpful feedback.
Read other PSM preparation tips like: by Charles Bradley, by Nader K. Rad or by Manas Bhardwaj.
Remember, Scrum is just a framework for adoption of real development processes. Sometimes quiz questions asking for an experience of applying Scrum rules to the real life. If you do not have such experience, try to think how to answer having the Scrum spirit in mind.
If you are preparing to pass PSPO exam, you need to learn more about product owner role responsibilities. The Scrum Guide does not contain all the details how to maximize the product value. So, some additional reading is necessary. I found very useful the following article: The New New Product Owner and Evidence-Based Management Guide brochure. Some related questions could be asked in the PSM exam, so this is a useful reading.
As an option you could try some paid preparation courses or mock exams like PSM I Simulated Exams by Management Plaza.
And the last advice – you can try my own PSM I mock quiz at this website. I read the Scrum Guide several times and created own questions for each topic. I recommend passing it exactly as the open assessments – many times until reaching 100% in each attempt!
Good luck in becoming a Scrum Master!